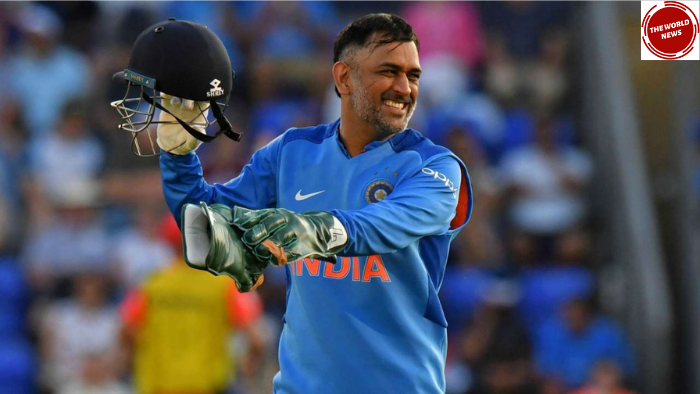 Who is MS Dhoni?
First of all, I want to tell you who is MS Dhoni because today's generation does not know what that person has given to our Indian cricket and has brought the name of Indian cricket to the top. MS Dhoni is such a name, listening to which India becomes a festive atmosphere not only in the country but also in the heart of the whole world. His fans consider him as their god because he is so straightforward. He is another name in the world of cricket, which has been kept because of his genuineness and stability, only then do people call him Mr. Cool.
About his Personal life and Family.
MS Dhoni was born on 7 July 1981 in Ranchi, Jharkhand. His father's name is Pan Singh and his mother's name is Devki Devi. MS Dhoni belongs to a middle-class family. His father used to work in the position of junior management in MECON. He also has an elder sister who is now married. His sister has supported him a lot in his journey from Mahi to becoming Mr. Cool, and now it comes to his wife whose name is Sakshi MS Dhoni. It seems God such a couple is formed once in many years, because his wife is also a very sweet woman who suits the personality of MS Dhoni very much, both of them have a very lovely daughter whose name is Jiva, Who keeps a lot of headlines on social media due to her cute pranks.
Now we come to the end and tell that our captain Cool did the job of TC in the railways from 2001 to 2003 and along with being a cricketer, he is also a lieutenant colonel officer in the Indian Army.
All about the carrier of Mr. Cool
Now if we talk about the career of that person, then this thing will never end because MS Dhoni has done such excellent work in his career, which is a lot of fun to listen to and tell.
I want to put some figures in front of you, seeing that you will start loving and respect them more.
ODI career of MS Dhoni
MS Dhoni made his debut in the Indian cricket team in the ODI format on 23 December 2004 against Bangladesh. We tell some figures of if till some of their retirement. He has played 350 matches in his ODI career and out of which he got a chance to bat in 297 matches. He has batted so well, due to which he has 10773 runs in ODI cricket, he became the captain of India's ODI team in September 2007 and he took over the captaincy from 2007 to 2017 and in these 10 years, he becomes the best player not only in India but in the whole world, and illuminated the name of India.
Test career of MS Dhoni
He made his Test debut in 2005, which was his first Test against Sri Lanka, and in that match, Mahi scored 30 runs with the bat with a lot of fierceness. Mahi has played 90 matches in a test format and he bats 144 innings. He has batted so aggressively, he has 4879 runs in test cricket.
His T20 career
Mahi Made his t20 debut on 1st December 2006, His first match was with South Africa which India won by 6 wickets. He has played 347 matches in T20, out of which he was the captain in 300 matches. In 347 matches, he batted 306 times, so he scored 6935 runs, which is a big thing in itself. Because it is a big deal to score their high score by playing the bat on 3 or 4 no., and he has won such matches, which no one expected that we can win these matches.
Captian Cool Trophies
MS Dhoni is the only skipper in cricket history to have won every ICC trophy. India won the 2007 ICC World Twenty20, the 2010 and 2016 Asia Cups, the 2011 ICC Cricket World Cup, and the 2013 ICC Champions Trophy while he was captain. Not only of ICC but also the trophy of other cricket leagues has been won such as IPL. IPL is the biggest league in the whole world and CSK has won the trophy 4 times by Dhoni. Which he has got the first victory in 2010, then in 2011, 2018, and now a few days ago on 15 October 2021. He has also been the winner of Champions League Twenty20 twice.
A big role in T20 world cup 2021 as a Mentor
BCCI has sent Dhoni as the mentor of India's team in the 2021 T20 World Cup, due to which Virat Kolhi is going to get a lot of support in his captaincy as well as the rest of the players because MS Dhoni has no shortage of experience. Know how to win the match and how to run it well. As you all know, this time the World Cup is held in Dubai and the 2nd part of IPL has also ended in Dubai and together with MS Dhoni's team Chennai Super Kings has won for the fourth time, So MS Dhoni would know that at this time How is the wicket, how should you score and how to chase. BCCI cannot have a better mentor than MS Dhoni. He does not make any plan before the game. He makes his plan at the spot looking at the game and turns the match in a few moments. Said that is why BCCI has sent him as the mentor of the India team. The entire countrymen probably want that Dhoni should always handle the responsibility of such a coach or mentor of the India cricket team.
Conclusion
If a person has a lot of experience and that person is very calm, then no one can stop him from touching the height of the sky. Like Mahendra Singh Dhoni used his calm nature in his career. Maybe someone else could do the same.
For More Sports News, Please Visit here: The World News