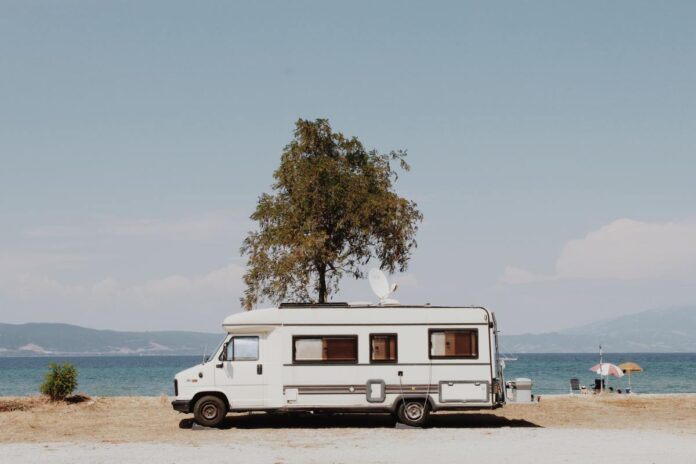 Buying an RV can be a huge investment, but it can also be a lot of fun! If you've decided to buy yourself a used RV and are ready to get started shopping, there are some things you'll want to know before making your purchase. Here's what you need to know when buying an RV:
Avoid scams when buying an RV
There are a few things you can do to help avoid scams when buying an RV.
Check the VIN and title number. The manufacturer, model year and any other unique identifiers should match what is listed on the vehicle's title. If they don't match, contact your state DMV and report it immediately!
Look for signs of tampering. Some scammers will remove serial numbers from parts in order to sell them separately; if this is suspected or found during the inspection, it may mean that someone has tampered with another part as well (like an engine).
Check the serial number on the engine, transmission and frame. These should all be identical across each unit made by a particular company during its production run; if something doesn't add up there either, then chances are good that it isn't what it claims to be.
What kind of RV is right for you before you start shopping
It's important to know what kind of RV is right for you before you start shopping. If you don't have a specific model in mind, our team can help. Our experts will ask questions about your needs, lifestyle and budget to help you find an RV that meets all those requirements—and more!
If you already have an idea of the type of motorhome or travel trailer you want, you can work with that too. The company will find vehicles matching your preferences so that it fits exactly into your little corner on wheels! Take a look at auction companies that consign RV and can get you a multitude of options.
When inspecting an RV, watch out for leaks and rust
When inspecting an RV, you should keep in mind that many of the systems are similar to those found in cars—and they're just as important to check. Inspect the roof and windows for leaks. Check all tires, including spare tires (if applicable). As per the Camping World's experts, "Make sure there are no leaks or worn-out gaskets when you open doors and hatches."
Check all plumbing supplies, including water hoses, faucets and valves. If it's a diesel engine vehicle with a generator or air compressor, make sure those appliances work properly too.
Take your time and make sure the RV has features that will be useful to you
You should also make sure the RV has features that will be useful to you. For example, if you're planning on taking road trips and camping in remote parts of the country, a diesel engine is probably your best bet (the higher torque will help keep up with traffic). If you want to spend most of your time at home, look for an electric or hybrid model.
It's important to consider what kind of storage space is available where the RV will be parked (or whether it can fit through the neighborhood gates!), as well as how much fuel it consumes and how difficult it is to maintain.
There's no rush to buy an RV. Take your time, do your research and ask questions. You don't want to get stuck with a lemon!