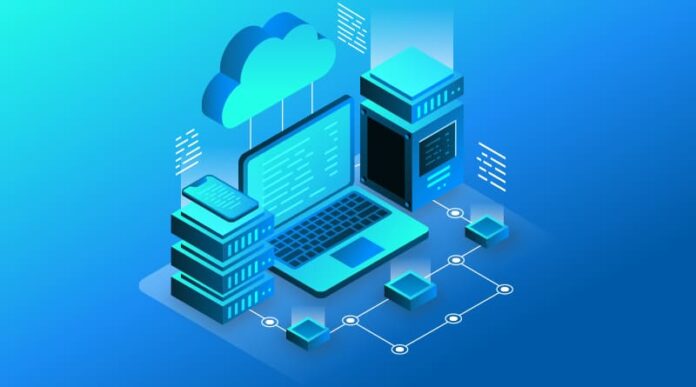 The web development industry has changed significantly in recent years. While many people still create websites using shared hosting plans, many developers have turned to dedicated server hosting for their business needs. More companies and developers are turning to dedicated server hosting for its benefits regarding scalability, performance, and flexibility. Here's a closer look at some ways dedicated server hosting can benefit web developers.
Performance
In the world of web hosting, there are two main options: shared and dedicated. While they may seem similar on the surface, they are vastly different in how they work.
Shared hosting is a service plan that multiple sites can use at once. With this setup, if one site becomes too heavy for its resources or requires more than its allocated amount (RAM), other sites may also see their performance suffer. Another downside to shared hosting is that it doesn't allow for much customization—you're limited by what your host offers you.
On the other hand, with dedicated servers, you have total control over your hardware and software stack (this means no one else can use or touch it). You get all the benefits of having full access without having to worry about sharing space with anyone else; in addition to better performance than shared hosting offers because there's less overhead involved (less resource contention), you also get better security because your digital network is the only one on a dedicated server.
Scalability
Scaling is the ability to increase your web application's resources when needed. A dedicated server allows you to scale your web application by adding more RAM, CPU, or storage as required. You can add servers to meet demand in real-time and optimize resources for each server depending on its current level of traffic.
Dedicated servers are ideal for businesses that need a large number of resources. Shared hosting may be a better option if you have a small business or a startup and don't expect high traffic. Web developers, in particular, can benefit from dedicated server hosting managed by a reliable company like Liquid Web that offers state-of-the-art servers worldwide. Liquid Web servers provide "the best performance and the highest level of security for any website or application." Liquid Web offers a 100% uptime guarantee and server staging space for developers to test new functionality for their applications before launching them to the public. With dedicated server hosting, web developers can save money and focus on improving their products.
Reliability
Competitive web developers in today's market understand that dedicated server hosting is much more reliable than shared hosting. Here's a look at why:
Shared Hosting – When someone else on your shared server experiences a problem, it may also affect you because there's only one web server running all the sites together. Your site can also be involved if another customer's website goes down due to technical problems or improper code implementation (e.g., spamming).
VPS – While VPS gives you more control over your operating system than shared hosting does because it's partitioned off into its own space within the virtual machine (VM), it still shares resources with other virtual machines on the same physical device—which means that if something goes wrong in another virtual machine, you could face downtime too.
With a reliable dedicated server host like Liquid Web, your digital infrastructure is guaranteed 100% uptime so your users can always access your application.
Cost Savings
Dedicated server hosting is affordable for web developers, designers, and agencies. It's more cost-effective than hiring your own in-house IT team and maintaining your own bank of servers. With a dedicated server host, you can quickly scale and adjust your server settings with a reliable team of developers available 24/7 to assist you with your server needs.
Additionally, using dedicated servers ensures that your website has stability and speed in its performance, even during periods of unexpectedly high site traffic. This means better uptime and faster load times by eliminating many of the bottlenecks associated with multi-tenant servers (e.g., limited bandwidth and processing power).
Competitiveness
As a web developer, you understand the need to remain competitive to thrive in today's digital world. In addition to providing a quality product or service, other factors can help you stand out from the crowd and make your business more successful. Dedicated server hosting is an excellent way for developers to stay ahead of the curve regarding competition, customer experience, and service offerings.
As a web developer, you know how important it is for customers to have a positive experience while interacting with your company online – whether they are browsing through products or services or making purchases on your e-commerce site. With dedicated server hosting from Liquid Web, you can offer them high-quality performance, reliability, and advanced security features that will make them feel safe about using your website or application.
It's clear that the benefits of a dedicated server are far-reaching and can help web developers launch, operate, and maintain highly successful applications. Start looking at how dedicated servers can benefit your company today and help you get a leg up within your industry.